East Central Center for Exceptional Children (ECCEC) is a special education cooperative that includes six member school districts in five counties. Professionals and paraprofessionals work with ECCEC students to make the program successful. Our main office is located at 16 South 8th Street in New Rockford, ND. This office houses the offices of the ECCEC Director of Special Education, Business Manager, and Transition Coordinator. In addition to the ECCEC special education staff, ECCEC also contracts for Occupational Therapy, Physical Therapy, and Speech/Language services. All staff work within our schools to assist in meeting the individual needs of the special education students as well as providing consultation and collaboration to both general education staff and special education staff.
ECCEC student services offered include:
Speech/language impairments

Learning disabilities

Autism

Non-categorical delays

Hearing impairments

Emotional disturbance

Intellectual disabilities

Visual impairments

Plus any other areas of disability identified by the Department of Public Instruction such as:

Occupational therapy

Physical therapy

Preschool special needs programs and screenings

School psychology

Transition services

Child find activities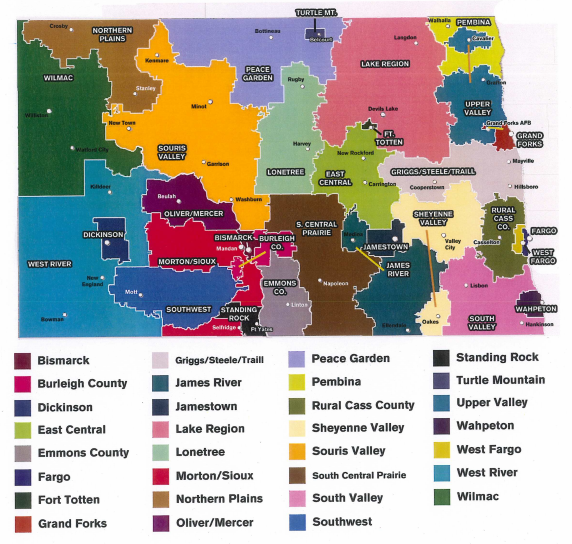 Ashly Wolsky, Director will serve as Title IX Coordinator for the ECCEC Unit. Call 701-947-5015 with any questions or concerns.
Any person may report sex discrimination, including sexual harassment, whether or not the person reporting is the person alleged to be the victim of conduct that could constitute sex discrimination or sexual harassment. Should you feel that you have been sexually harassed or have witnessed a person being sexually harassed, please submit your complaint to the above named Title IX Coordinator.
Upon receiving a report of sexual harassment, the Title IX Coordinator or designee shall promptly respond in accordance with the board policy AAC, and AAC-BR2. To view these documents please look on this website under Forms.